The Virtual CAFÉ is Cottonwood Art Festival's É-news that is curated and sent throughout the year to highlight artists selected for the Fall and Spring shows.  "Unity, Wonder Days, Sunflowers, Clowns, and Blue Herons," was also distributed on July 14 via email. Subscribe to be added to the database for future announcements that include holiday discount codes for artists, free shipping specials, instructional videos, entertainment line-up, and more.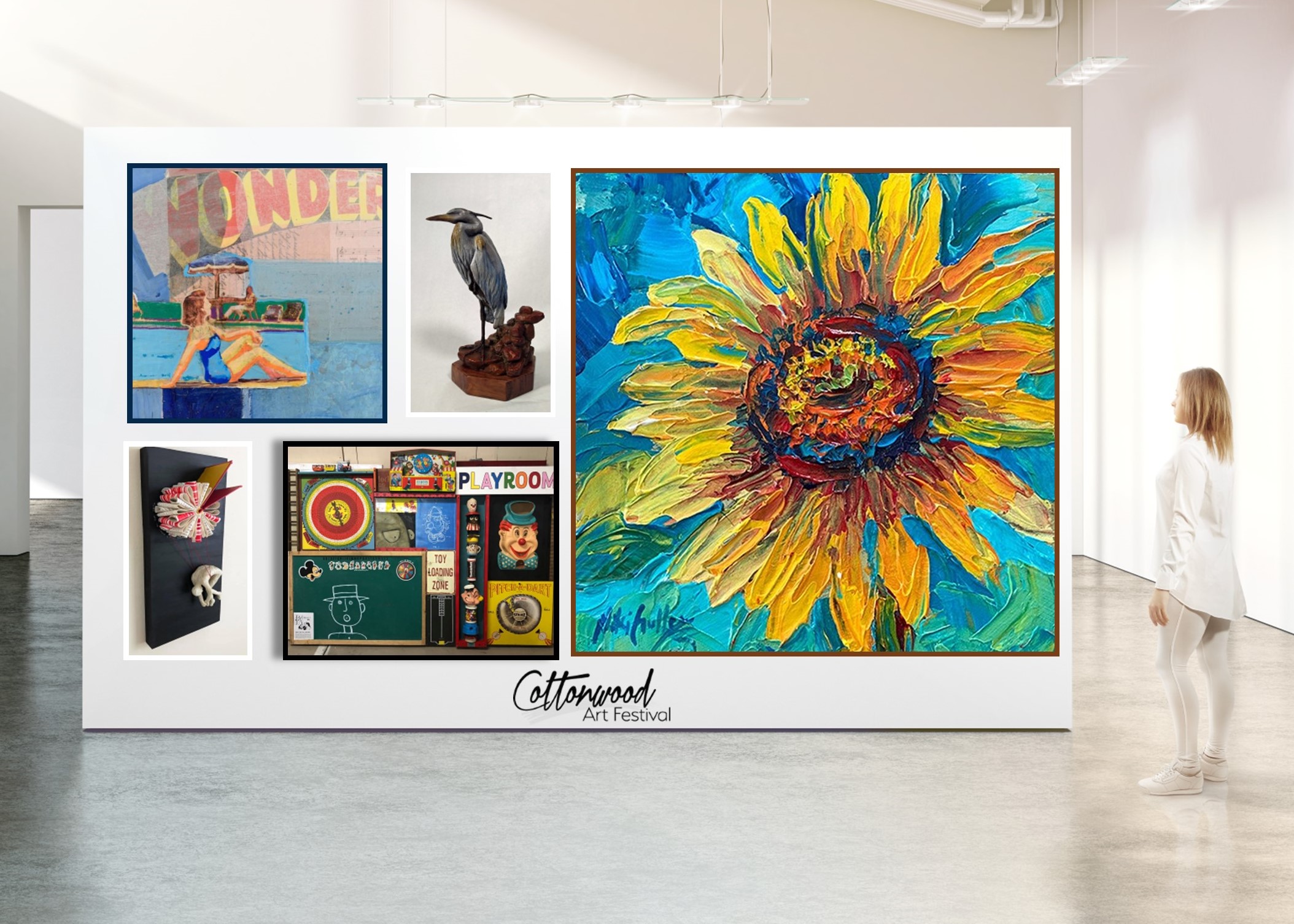 "UNITY"
$1600+shipping and tax

Unity is the expression of relationships built when we choose to come together. The Great Blue Heron is used to represent this concept for their natural characteristics and the iconic status they have achieved throughout man's history in different cultures.

Posturing suggests of two birds becoming one. Although one bird is looking down, maintain a connection to its past history and culture, the other looks up and out to the future. The draw of two opposites.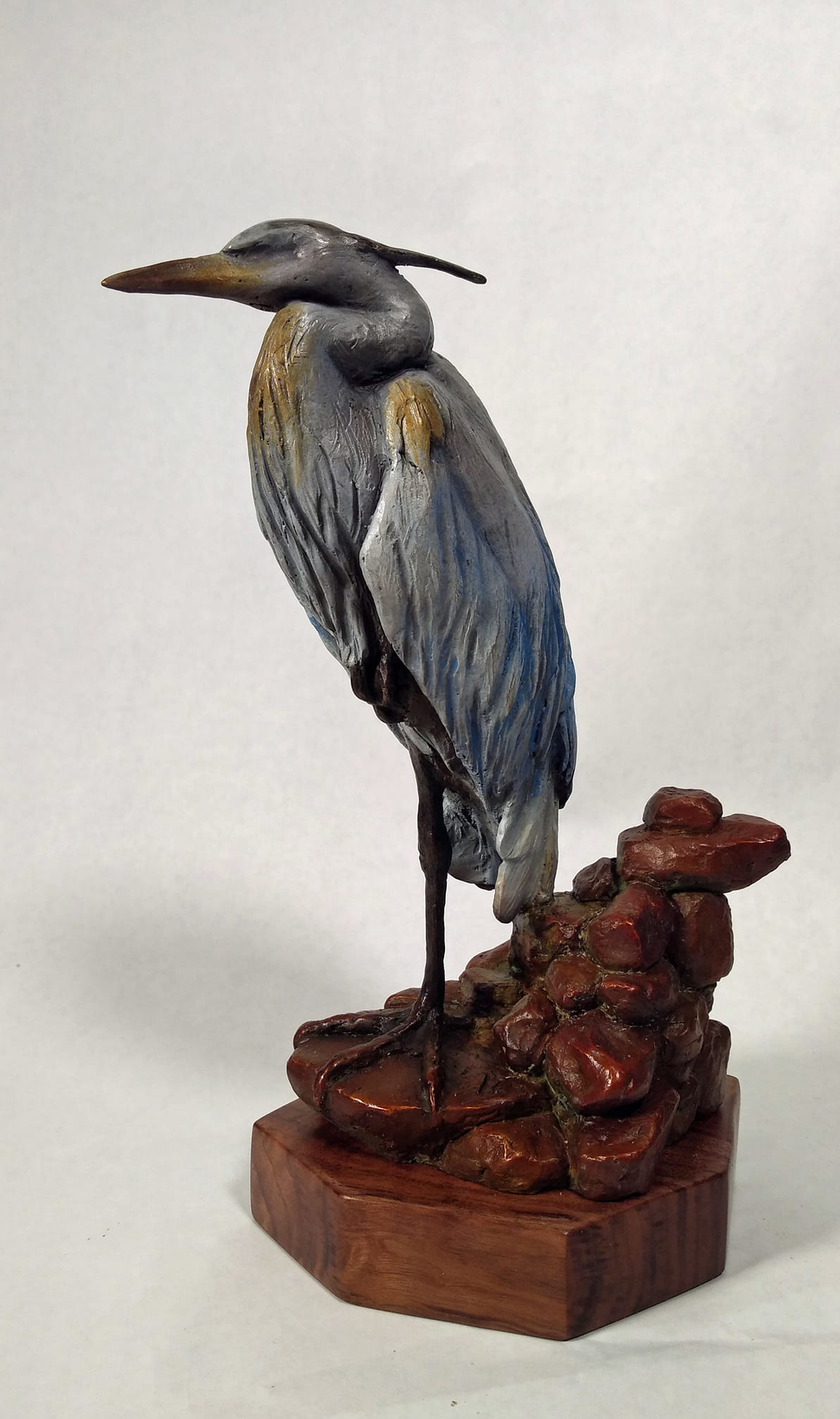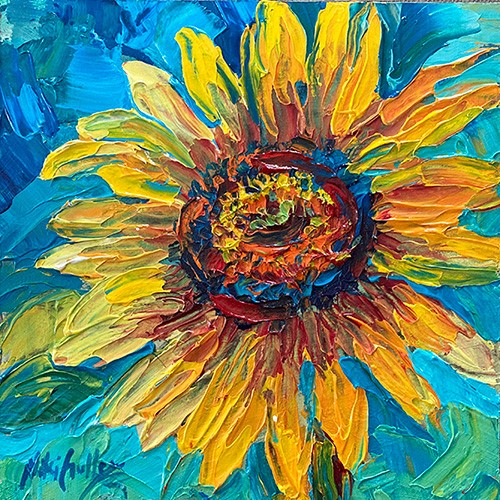 Niki Gulley has brought back her small daily paintings priced under $500 for a limited time.  These small gems are the perfect opportunity to brighten up your space, give as a gift or just to add to your art collection. The majority of the paintings are inspired by her garden, while a few are from previous travels. 
Currently sunflowers have had a starring role in her backyard painting series. These daily paintings don't last long, so if an original Niki Gulley has been on your wish list for a while, now might be the perfect time. 
Niki Gulley is an award winning artist based in Dallas, Texas with gallery representation across the United States.  Go to her web site for further details:  http://nikigulley.com/the-art/daily-paintings/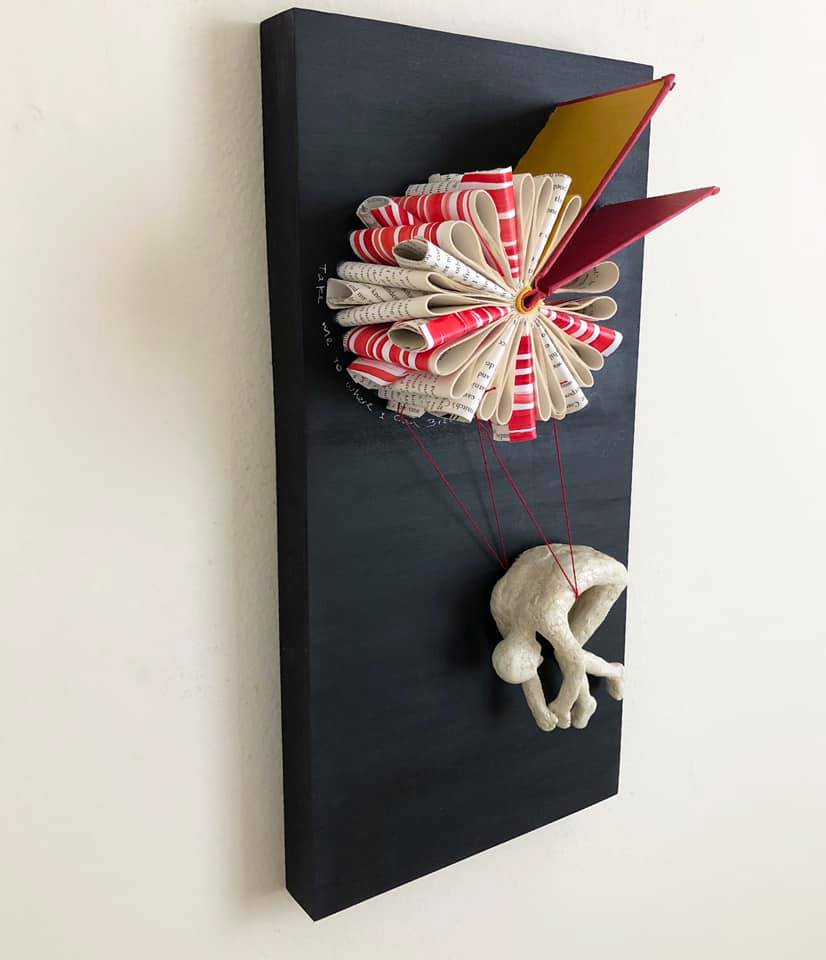 "Take Me To Where I Can Breathe" is 10 x 20 with 6″ depth.  
Price: $480 and buyers receive a $100 discount this summer with code  SUM2020.

Daniel Lai, of Chinese descent, was born and raised in Kuala Lumpur, Malaysia. He moved to the U.S. in 2000. He has a BA in Linguistics (2003) and an MA in Art Studies/Art History (2006) from Montclair State University. He earned his Ph.D. in criminology from University of Tennessee in 2015. He then quit academia and started pursuing his art career full time.

Lai's work has also been published in numerous books and magazines. His work has earned awards nationally and internationally.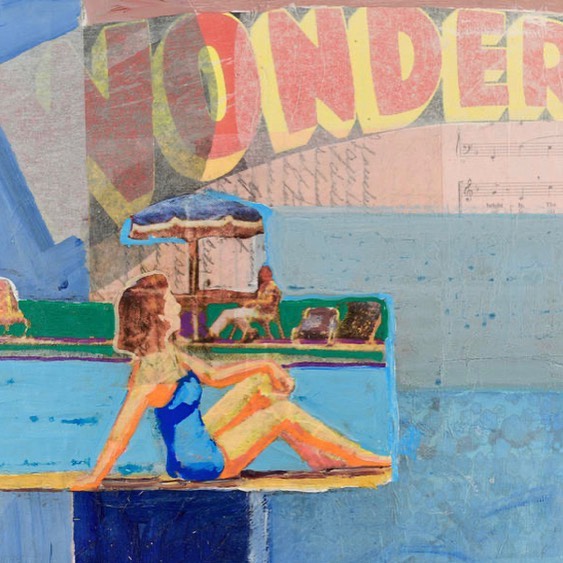 "Wonder Day" 
Pricing starts at $82.40 with options for smooth fine art paper, high gloss metal print, or canvas gallery wrap.
Marjolyn Van Der Hart designs ar
t that uses vintage imagery to explore our modern identity. This artist discovers 
the experience of memory visually through the use of collage and paint. 
Follow on Facebook
for live videos of the artist working in her studio.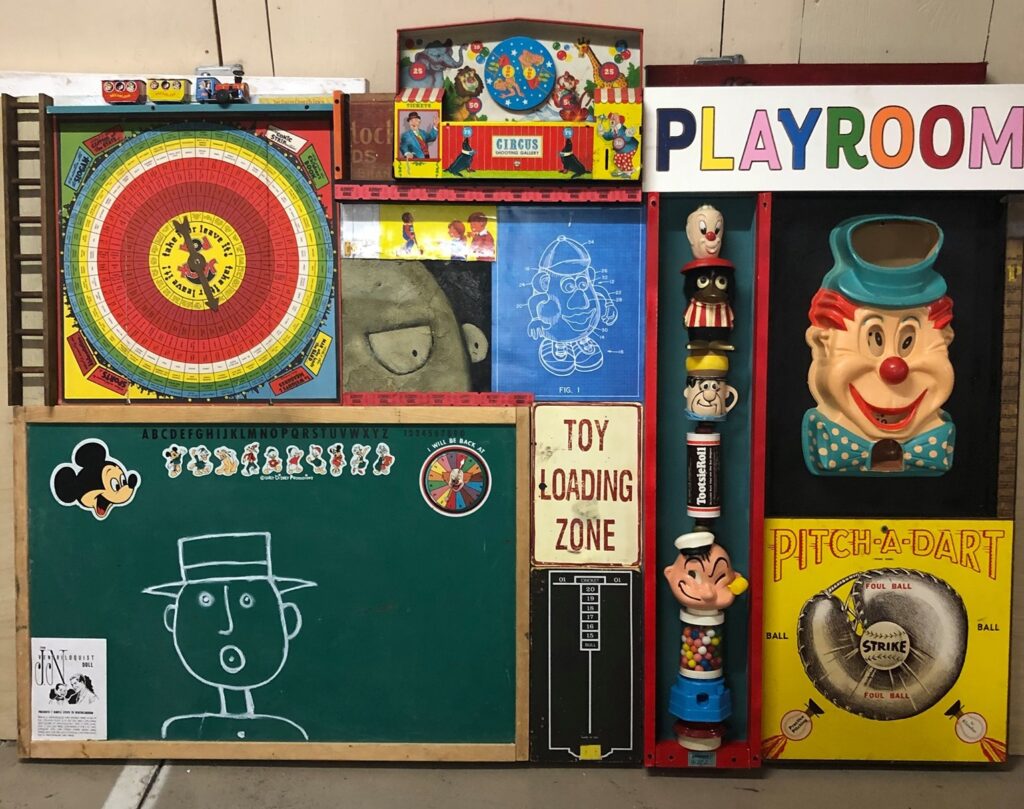 NEW assemblage!!
 Size:  48 x 72
Vintage ephemera, found objects, old toys including a great vintage clown ball toss game, tin and wooden signs… you get the picture.  
Juxtaposed with a painting hidden in the middle of the piece and an oil stick drawing on the old chalkboard.