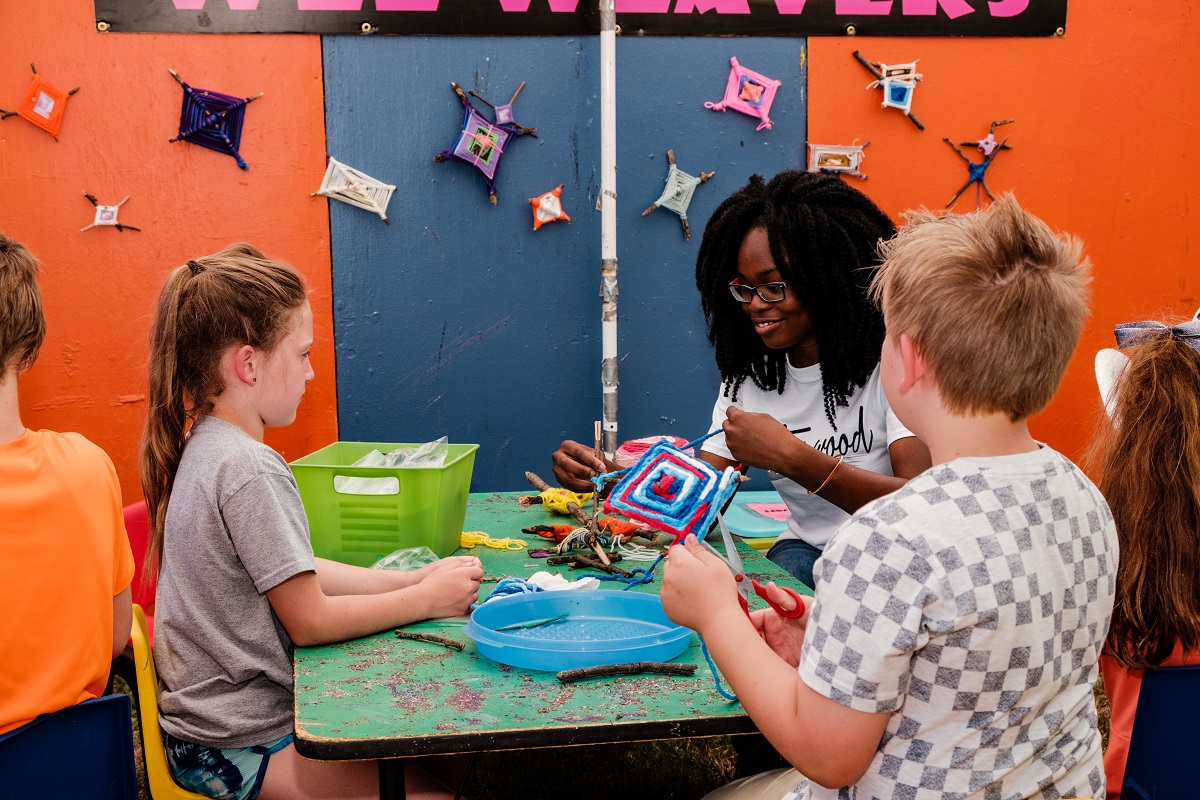 Learn the basics of  one of the oldest artistic forms, weaving! Create your very own spider web inside any shape of your choice. Just add "charlotte" when you are done!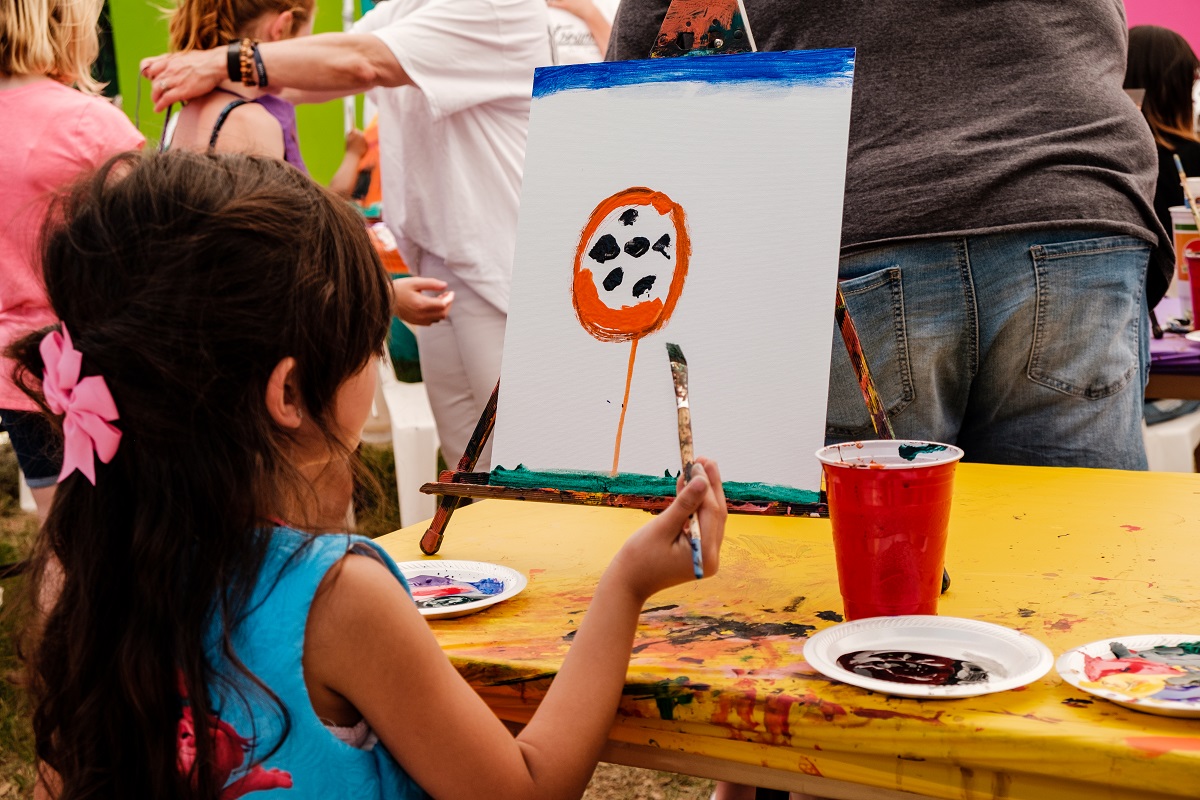 Paint a colorful masterpiece with a brush in Canvas Classic. Kids are welcome to paint on a real canvas propped on an easel with a selection of different paints.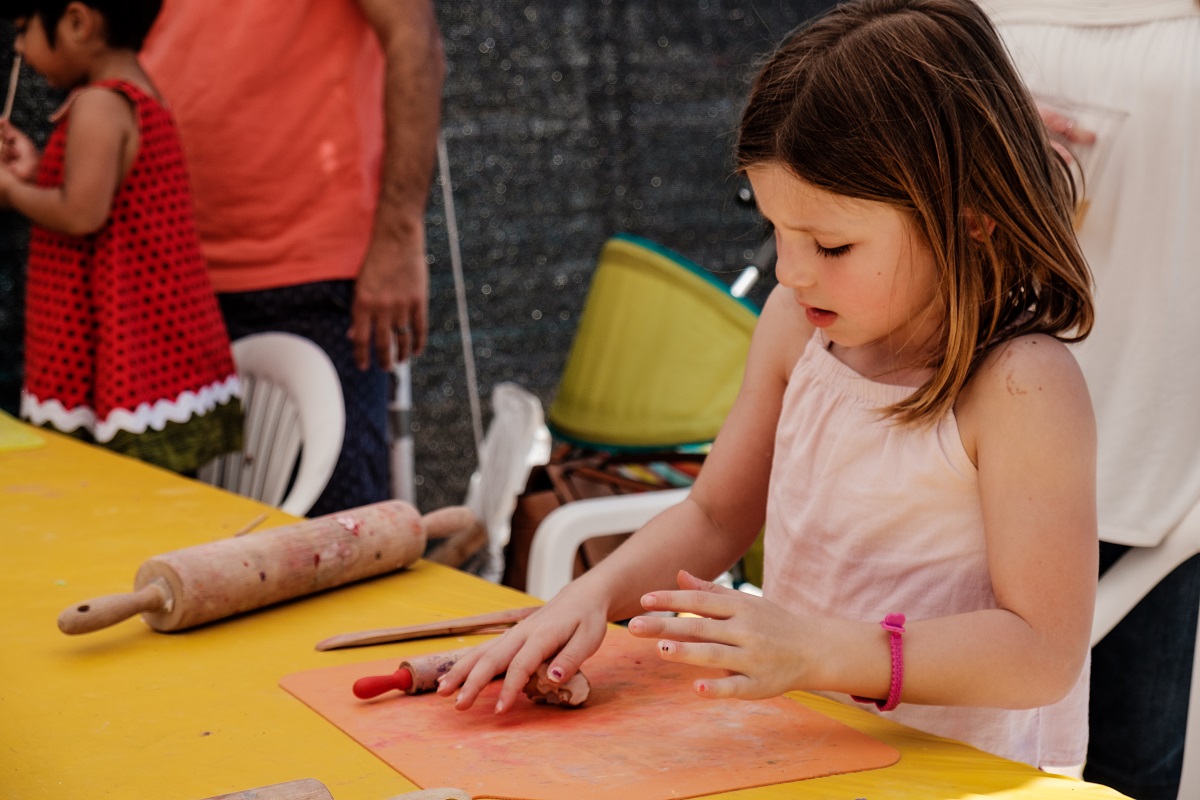 Clay Play will teach children how to form polymer clay into colorful sculpture or beads to make their own necklace, key chain or whatever else they can imagine.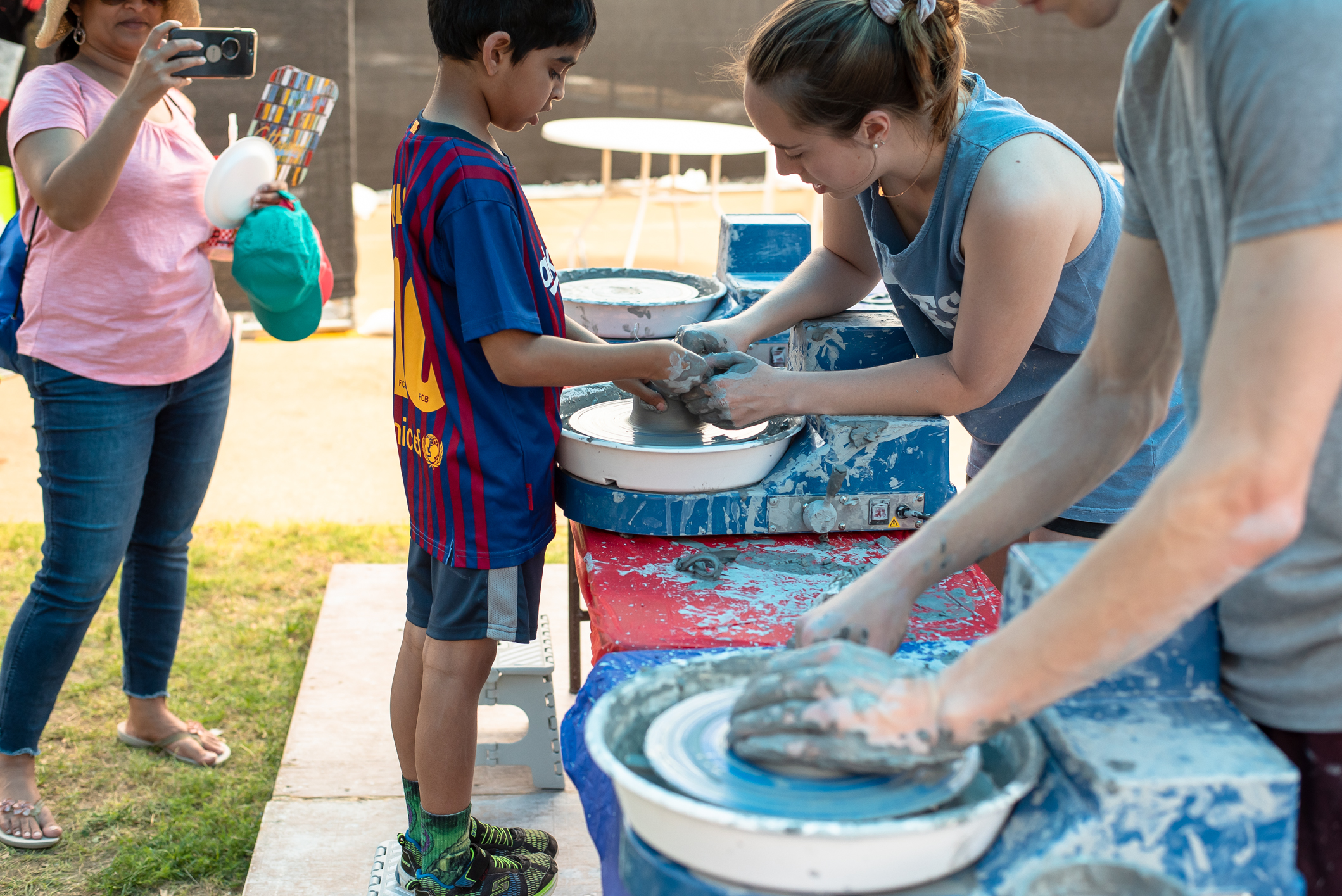 It's okay for kids to play in the mud at Throwin' Mud, an activity station guided by ArtStop's own master potters. Kids will learn to throw a pot or form a vase on an electric potter's wheel.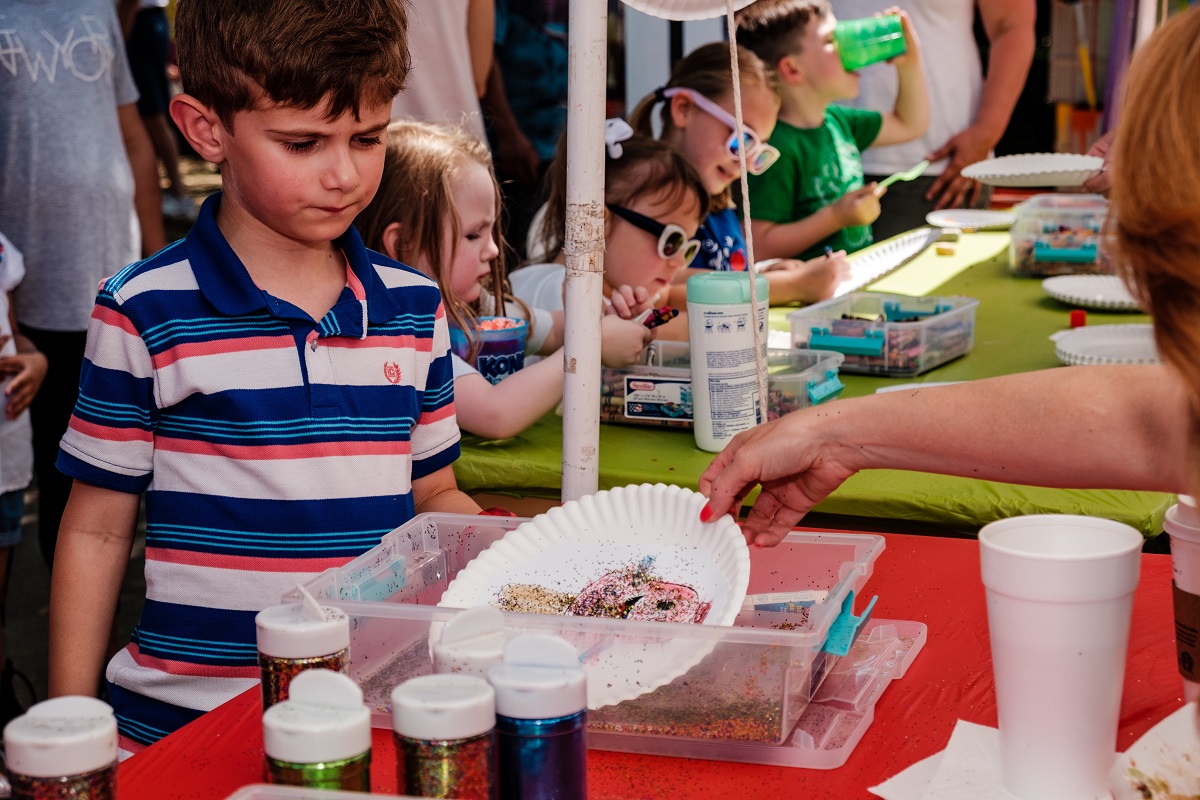 Celebrate Africa by creating african trade beads using paper. Learn how to make individual beads out of paper and string them together to form a unique bracelet.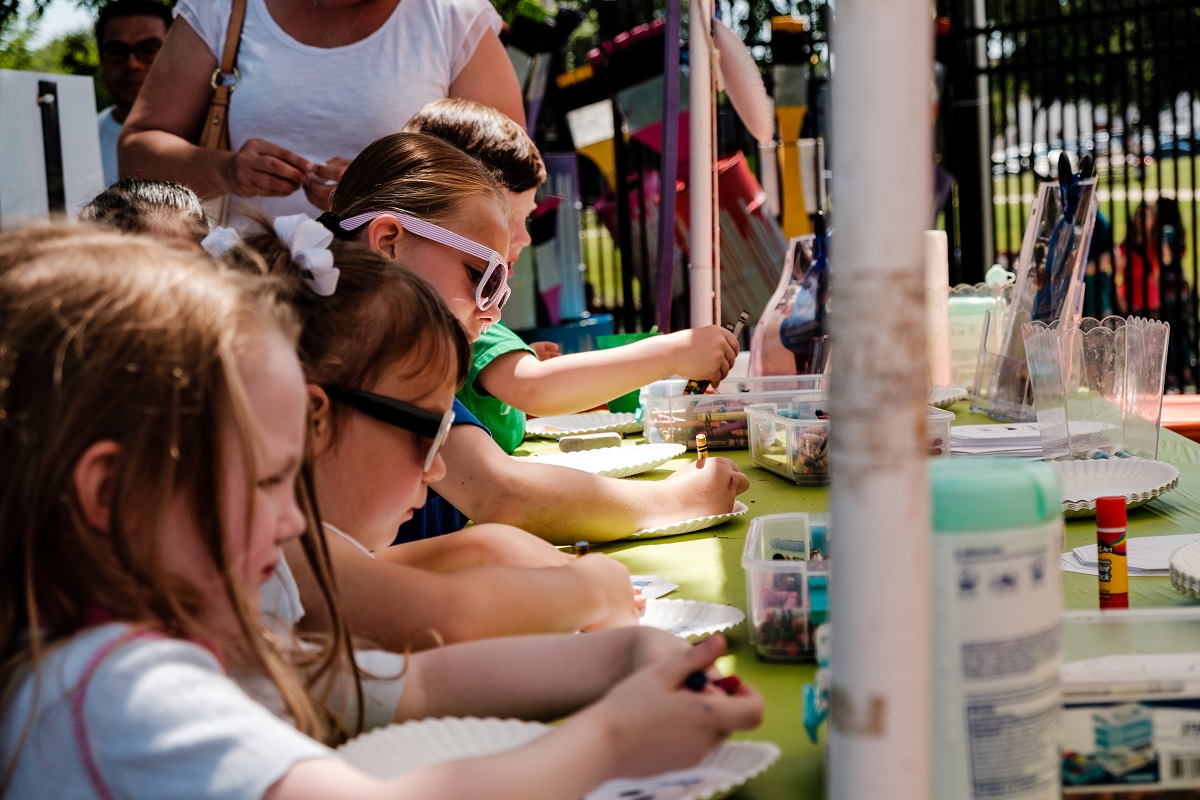 Kick off the Fall season by creating your very own 3-d paper pumpkin patch! Each pumpkin will "pop" on the paper and get you in the fall spirit.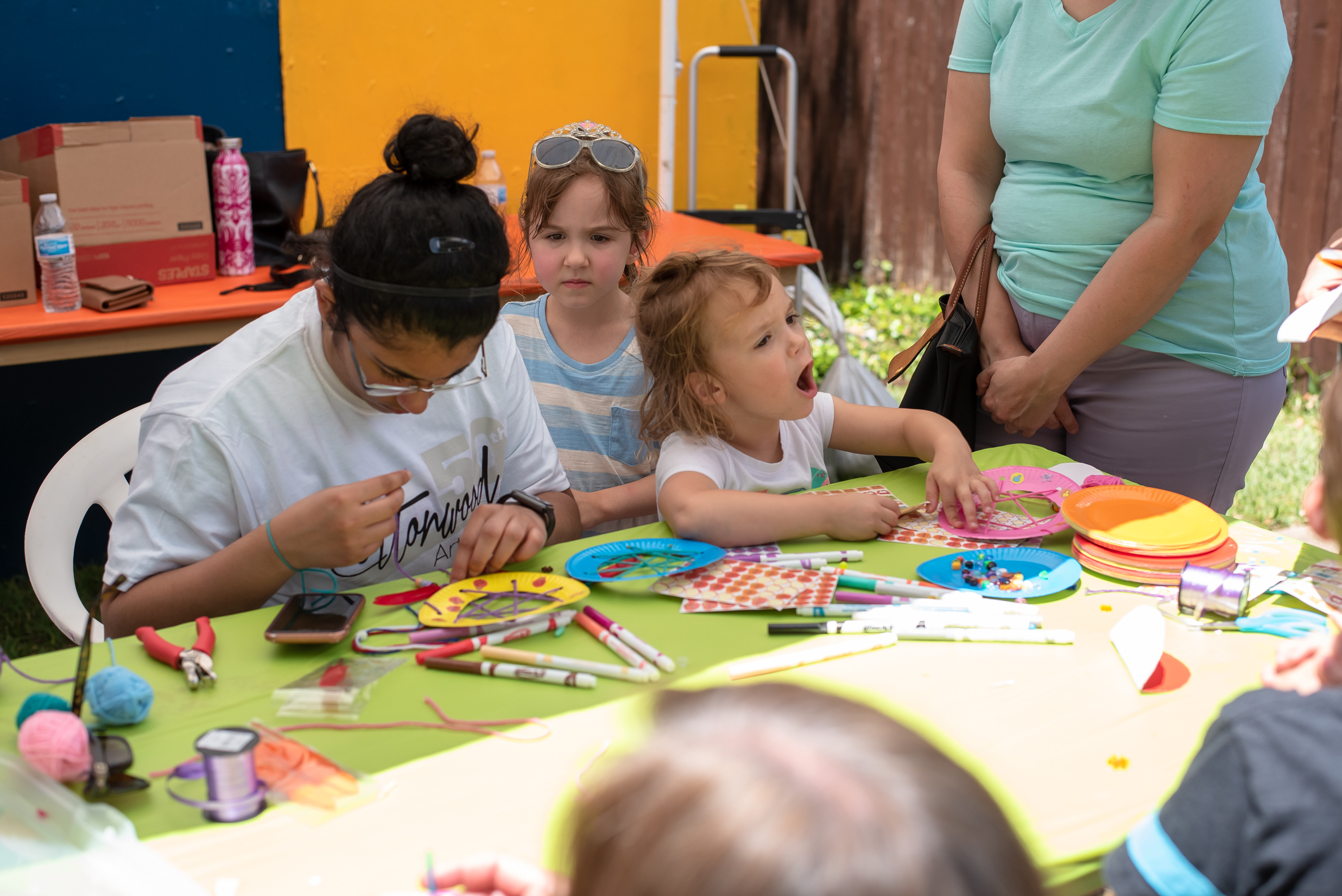 Make your very own suncatcher! Children will get to choose their own design to create and color before making it come to life when they see it in the sun.
Where is ArtStop located?
ArtStop is located near the southside of the Lakeside Courtyard. Just follow the paintbrushes and signs!
What hours is ArtStop open?
ArtStop is open during regular festival hours, Saturday 10:00 a.m. – 7:00 p.m. and Sunday 10:00 a.m. – 5:00 p.m.
Is there a fee to participate in the activities?
Each activity is available for a nominal fee ranging from $2 per child ( 2 tickets) and up. Additional activities are available in ArtStop free of charge such as chiseling, chalk art and magnificent magnets.
Where do I purchase tickets for the activities?
Tickets can be purchased inside the ArtStop Children's area at the ticket booth.
What type of payment do you accept for tickets?
Tickets can be purchased using cash or any major credit card. ATM's are located through out the Festival site for your convenience.
What if I don't use all my tickets?
ArtStop tickets are non-refundable but may be easily purchased as needed for each activity within the children's area. Tickets are valid for use all weekend on Saturday and Sunday during regular festival hours.