Fine art is a resplendent balance of relinquished control, harnessed efforts, and unlocked creativity.  While the 51st Cottonwood Art Festival has made the essential decision to cancel, the festival remains focused on promoting the artists and celebrating their work. More than 200 artists from across the country and abroad were set to travel to the City of Richardson for the Fall show in October.
"Given the uncertainty surrounding the current situation in Texas, this decision is the only responsible solution.  The health and safety of our patrons, artists, staff, volunteers and the community remains our highest priority."  – Serri Ayers, Cottonwood Art Festival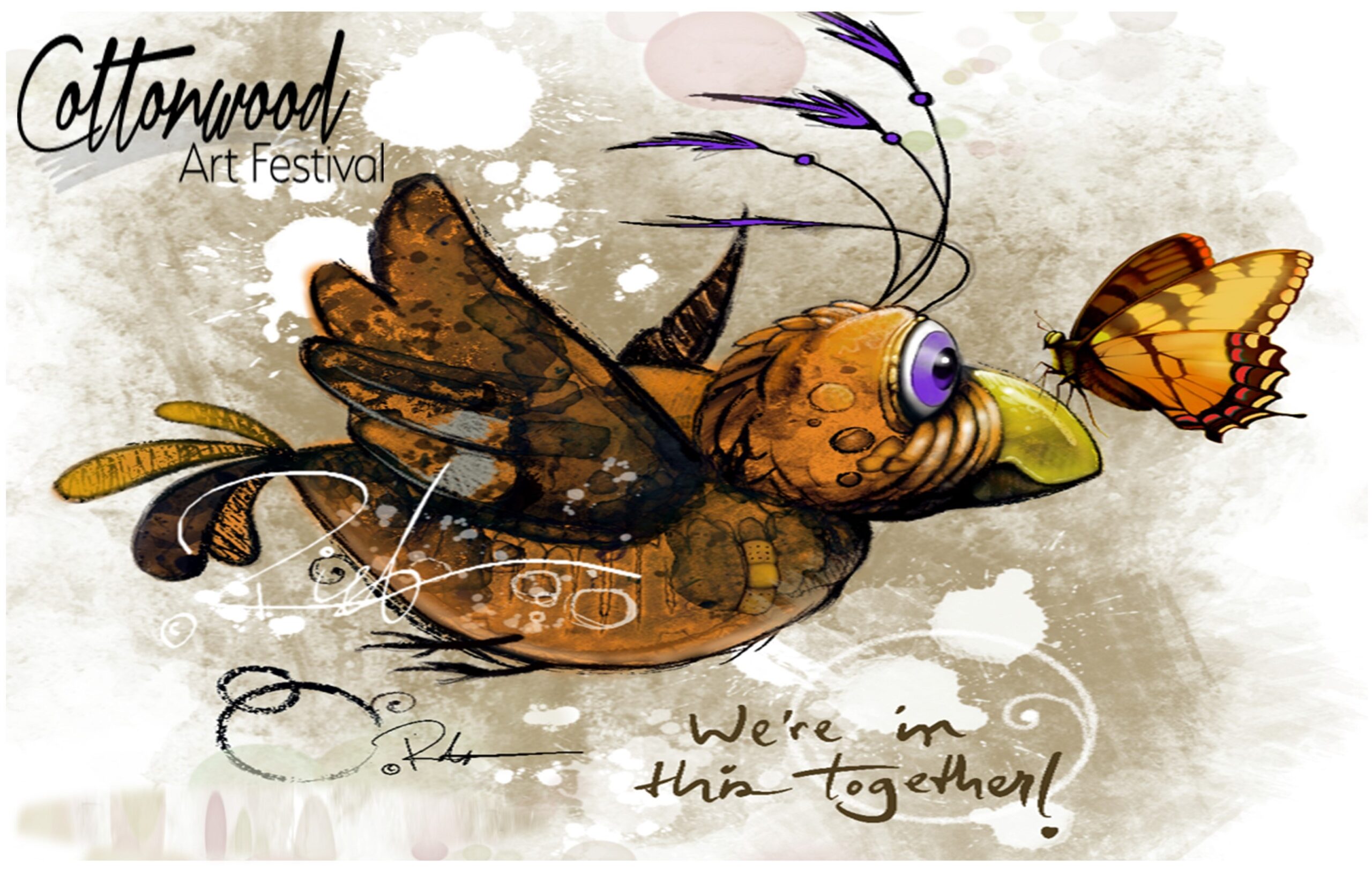 The festival is preparing to make a virtual transformation of various elements of the show that is ranked #7 Fine Art Show in the country.  Just as a painting may lead an artist in different directions, Cottonwood Art Festival seeks to engage viewers through featured articles on the website, in addition to videos and images on social media.  Curated pieces are also detailed in the weekly newsletter, with direct links to the artists, and sent to subscribers by email.
"This pandemic is a precarious time for artists who are on the verge of collapse and yet they are simultaneously inspired by the chaos to create more intimate works that are layered with relatable feelings. Many are sizing down to smaller formats that are easier to ship and more affordable for new art collectors. Cottonwood Art Festival has a semi-annual program and we want to use our platforms to support the artist community."  – Serri Ayers
Of course we'll miss seeing attendees strolling under the cascading Cottonwood Trees that overlook the water where the ducks glide along. Cottonwood Art Festival appreciates the strong support from the fans who continue to make this event a Fall and Spring tradition.   In the meantime, stay connected and keep those artistic minds in motion for a virtual festival experience that honors the artists.