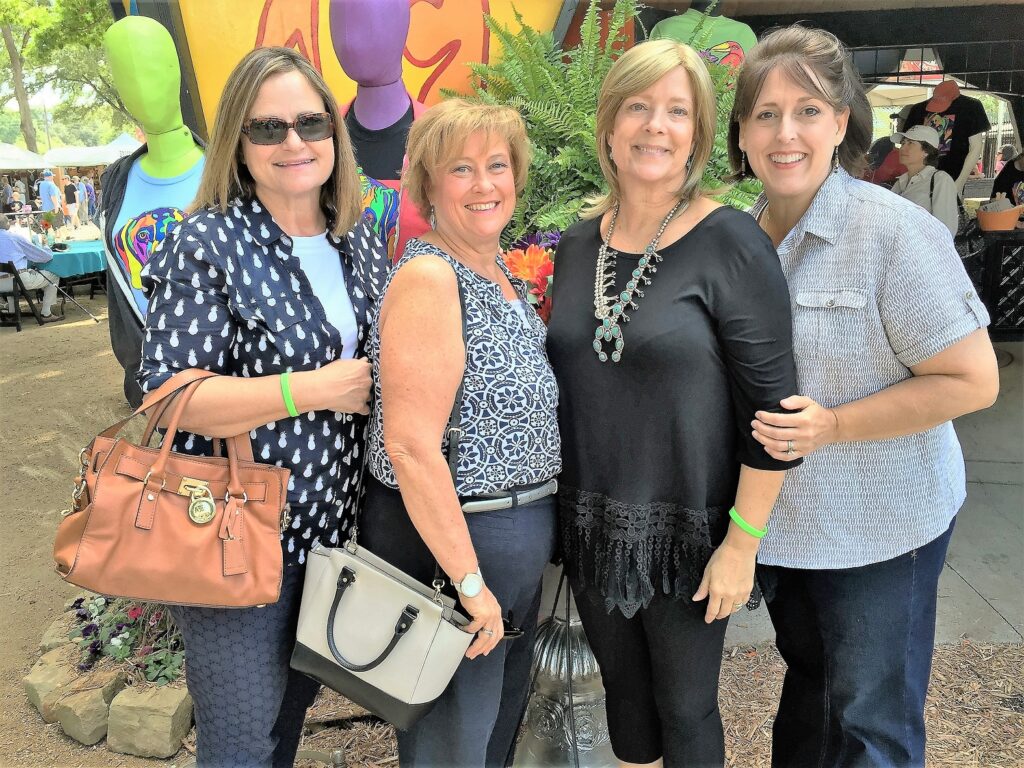 We are Army wives who met in a Bible study ten years ago at a SHAPE (Supreme Headquarters Allied Powers Europe) a NATO base in Belgium. We called ourselves "The Four Winds." We laughed, we cried and we shopped together. The highlight was a road trip to buy Polish pottery. 
Last year "The Four Winds" had a wonderful reunion in Miami and vowed to get together every year. Well, earlier this summer, I was diagnosed with an aggressive form of non-Hodgkins lymphoma. I had to cancel my life in order to start treatment. So much for our reunion.
Lisa lives in San Antonio and planned a visit. She promised to bring crafts to keep us busy. She lied. Instead, she brought Nancy who had flown in from Boston MA. The next day, Laurie flew in from Lexington KY! The Four Winds were together again, we laughed through our tears. Love is good medicine!
Cottonwood Art Festival in Richardson, TX was the perfect opportunity for us to shop and feast on the food truck offerings. They were so impressed by the venue, live music and the quality and variety of goods the artists had for sale. The unofficial parade of well-behaved dogs was a bonus. We've lived all over the US and abroad.
We know art festivals and Cottonwood is a world class show.
Kind regards,
Jane Fitzgerald